Daniel Andrews Labor government neglect is causing cost of living crisis for regional Victorians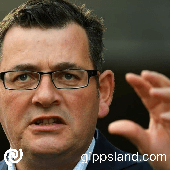 Victorians are staring down the barrel of a cost of living crisis. They need relief on their household bills and more room in their weekly budget to keep the pantry stocked.
This isn't the cost of living crisis a problem that is months away, it's currently on our doorstep, and every day of inaction from Daniel Andrews and the Labor government is another day Victorians are forced to make their weekly budget stretch as far as possible. We have seen gas and electricity prices continue to climb, with one gas company announcing it will increase Victorian household gas bills by 26.7 percent.
As cost of living gets higher and harder, more Victorians, have needed to ask for help and forced to stretch their budget
Harsh reality for Victorians
The Andrews Labor government's attempt to revive the SEC will do little to drive down energy prices. So far, all the SEC has achieved is high salary jobs for friends of the Labor Party. The summer school holidays are about to draw to a close, the average primary school student needs $500 for stationary, uniforms and books to commence term one, that figure is more than $700 for a secondary student.
Instead of Labor looking after their own, they should be offering immediate assistance to hardworking families - such as back to school vouchers which have previously been called for by the Liberals and Nationals.
No student should be starting the year behind the eight-ball, but it may be a harsh reality for many Victorian students. Victorians don't need over-budget, over-time major projects that are decades away from opening, they need common sense solutions to help their weekly budgets now.
Pictures from Peter Walsh MP Facebook page.
Source: http://gippsland.com/
Published by: news@gippsland.com