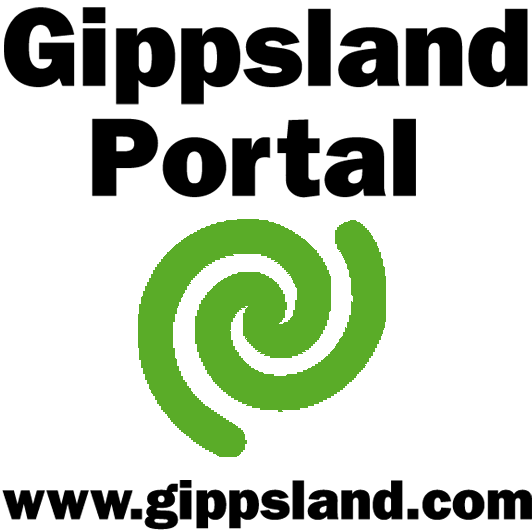 Worksafe Training Centre
Training and assessment for your Business anywhere in Victoria. Training or refresher courses in remote areas in Australia or overseas.
WorkSafe Training Centre would be pleased to provide training for you or your business anywhere in Victoria. We also provide refresher courses for companies in remote areas of Australia or overseas locations on request.
We provide training for Dogging, Rigging, Scaffolding, Cranes, Forklifts, Elevated Work Platforms, Hoists and Heavy Equipment. We specialise in working with your business to deliver training that suits your needs.
We provide training for the Construction Industry, Mining, Warehouse, Distribution and all general/ industrial operations. In addition to working for small to internationally recognised companies we also cater for groups and individuals at our Morwell headquarters.
Our Trainers and Assessors have extensive experience and are here to assist you!
Managing Director
Our Managing Director, Neil Francis, has over 30 years experience in the construction and maintenance industry including 14 years offshore drilling. Neil has been a trainer and assessor for the previous 10 years. Neil is supported by a highly qualified team of trainers and administrators.
General Manager
Peter Starkey is General Manager and has 15 years experience in diverse roles focusing on business management and in the financial services industry. In his time with the organization, Peter has been responsible for a change of location and obtaining Registered Training Organization status. If you want action, talk to Peter.
Trainers/Assessors
Bill Lloyd joined our ranks in 2009 as Business Development Manager. He has 30 years in diverse roles focusing on Industrial Safety and Risk Management. Bill has worked at senior levels both in Australia and Overseas. He is a qualified auditor for OHS and Environment, and is a Member of the Safety Institute of Australia. He is also a qualified trainer/assessor and specializes in OH&S Legislation and Management Systems
David Spark became a Team member in 2007. He has 40 years experience in the construction/building industry, specializing in plumbing. David has also had experience as a crane driver and with most aspects of earthmoving operations. David is a Victorian Workcover Authorized Assessor and is an accredited Assessor with the Elevated Work Platform Association of Australia (EWPAA).
Alan Young joined our team in early 2010 and has over 30 years specializing in Industrial Safety and Risk Management. Alan is also a fully qualified electrician and is an accredited Assessor with the Elevated Work Platform Association of Australia (EWPAA).

Alan is now a Senior Trainer Assessor with the Worksafe Training Centre Team. He is a well trained and experienced OHS Professional with an excellent grip on the benefits of practical, integrated safety systems.Alan has worked in the Construction Industry as both a Manager and a Consultant. This makes him highly qualified to train people in OHS, Supervision, Legal Obligations and Responsibilities. He is a very experienced and qualified Trainer/Assessor.Amongst Alan's specialities are Construction Induction Card (White Card), five day OHS for HSR, Supervisors and Managers, Forklift, EWP, Scissor Lift, Confined Spaces, Working at Heights, Manual Handling and First Aid.

When Management Teams need assistance to adjust and improve their OHS and Quality Systems, Alan has proved that he is the one to call.
Gary Lamont joined our team this year and has over 30 years experience in Rigging and Scaffolding in the offshore Gas and Oil industry. Gary's diverse experience both in Australia and internationally, makes him well suited to his role as a qualified trainer in Dogging, all levels of Rigging and Scaffolding and Forklift.
Andrew Coulman also joined the team recently this year and has over 20 years experience in the transport industry and general construction. Andrew specializes in training for Dogging, all levels of Rigging and Scaffolding and Forklift.
David Blair as part of our on-site training/assessing team has 18 years' experience in the Construction Industry as a Rigger, Scaffolder and Crane Operator.David has worked throughout the Latrobe Valley and interstate with power generators and the petro-chemical Industry.His experience and knowledge are up to date, and he specialises in scaffolding, dogging and rigging for the Worksafe Training Team. David is currently undertaking studies to further his expertise in adult training and assessment of competencies. Ron Cordner has had over thirty years' experience in the Construction and Maintenance Industries. He has worked as a Rigger, Scaffolder, Dogman and Crane Operator for Power and Petro-Chemical companies both on and off shore, as well as Port Authorities and Main Roads Authorities. Ron's hands on experience and up to date knowledge give him an ideal training qualification. He also has significant formal training as a Trainer/Assessor.
Brian Marsh comes from a machine operating background including pile driving, earth moving, bridge construction, flood mitigation and subdivisions. During his more than forty years' experience, he has been trained to manage traffic, and has gained over thirty years as an accredited Trainer/Assessor. He is an experienced Risk and Hazard manager in the construction field, as well as having many years working as a supervisor on Construction Sites. His knowledge in crane operation, rigging and dogging is very highly regarded. Brian has achieved a level of experience and formal learning that makes him and excellent trainer. Wayne Neal brought to the Team thirty four years' experience in heavy industry including open cuts and power stations. For the last six years before joining the Worksafe Training Centre Team, Wayne worked as supervisor in the Western Australian Mining Industry on BHP and Rio Tinto Construction Projects. Wayne offers his clients the insights to risk assessment and general safety that apply to "coal face" situations. He has also achieved notable formal learning as a Trainer Assessor.
Office Manager
Carolyn Stewart is our office manager and has extensive experience in all elements of managing a busy office environment , Carolyn is often our first point of contact for clients and has undertaken additional training in Business Administration to further complement her invaluable office experience.
WorkSafe Training Centre is located at 14-16 Swan Road in Morwell in the heart of the industrial estate. Additionally, should training at our site not suit the needs of your company we would be more than happy to provide training direct to your employees on your site to reduce disruption to your workplace.
For all your training needs call WorkSafe Training Centre on 1800 064 966 or visit our website at www.worksafetraining.com.au for upcoming courses and details.
Please Note: Although our trainers are accredited with Worksafe Victoria, Worksafe Training Centre is not affiliated with, or part of the Health and Safety Regulator, Worksafe Victoria, or the Victorian Workcover authority.
---
Keywords: Training, Worksafe, Scaffolding, Dogging, Rigging, Earth Moving, Red Card, Height Safety, Forklifts, Cranes, Hoists, Boom, Platform, Safety, Traffic Management, Construction Industry Induction Card

Business Directory Categories:
Business To Business
Education & Training
Education & Training - OH&S Training
safety.gippsland.com Businesses
safety.gippsland.com Businesses - Members
Trade Services & Supplies
Trade Services & Supplies - Digging & Excavation
Trade Services & Supplies - Dogging
Trade Services & Supplies - Rigging
Trade Services & Supplies - Safety
Trade Services & Supplies - Safety Equipment
Trade Services & Supplies - Scaffolding
Contact Name: Neil Francis
Phone: 1800 064 966
Fax: 03 5133 3424
Mobile: 0419 592 404
16 Swan Road Morwell
How often email is checked: Every business day
Website: http://www.worksafetraining.com.au

Page Statistics since 1/1/2008
| | | |
| --- | --- | --- |
| Displays: | 43,612 | (Number of times business has been promoted on gippsland.com) |
| Click Throughs: | 16,009 | (Number of people who clicked on business to find out more) |
Is this what you were looking for?
Click here to find other Gippsland Businesses
at gippsland.com - the Gippsland Portal