Truleen Downs Alpaca Stud Farm
Truleen Downs is a delightfully unique blend of a working alpaca farm, farm visits and supplier of alpaca products.
Fibre of the Gods
Alpaca are of South American origin, are members of the Camelid family, and are related to the llama. Alpacas have been domesticated for over 5000 years, and were used by the Incans for food, fuel, clothing, and religious ceremonies.
Alpacas are ideal for small or large farms, are easy to care for with drenching, foot trimming and vaccination.
Alpacas have a long life span of around 20 years and are productive for most of those years.
Alpacas are bred for their incredibly soft wool that is much stronger than merino wool, much lighter, with excellent thermal qualities and have an extensive range of beautiful colours. Truleen Downs have a wide range of alpacas for sale so why not give us a call to arrange a visit to our farm.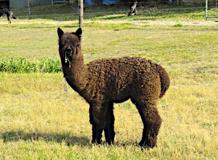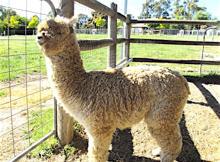 Alpaca and Silk
Both beautiful
natural fibres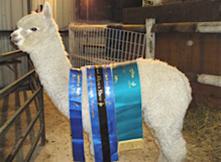 Truleen Downs Alpaca Farm have alpaca knitwear and silk creations, a collection of hand dyed silk products (dyed on the farm).
Beautiful vibrant colours to compliment any outfit.
Groups
Tea/Coffee available on arrival. B.Y.O. lunch facility (all under cover). Individual visits are welcome, please phone for suitable time.
Our aim is for you to have a memorable visit.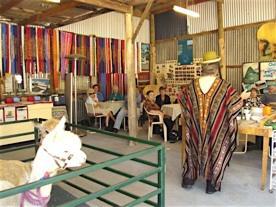 Clubs and organisations
Group farm visits by appointment
What a great time out!
View and touch the alpacas, a little fleece spinning display and an informative talk. Groups are treated to a hand dying silk demonstration
Learn a little, laugh a lot!
'The Paca Shack' has a range of alpaca garments and related products. We sell fleece for spinners, knitting yarn and pattern books. Also silk and unusual gifts for loved ones.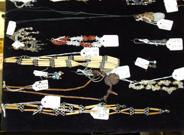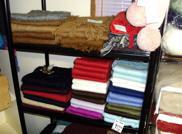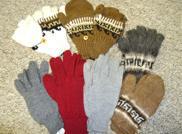 Groups should allow one and a half hours for your visit.
Don't forget your camera.
Further information
Phone Colleen on 0428 558 909
Email: truleendowns@skymesh.com.au
www.truleendownsalpaca.net.au
Keywords: Alpaca, Agistment, Stud Services, Gift Shop, Group Visits

Business Directory Categories:
Farming & Environment
Farming & Environment - Animal Supplies
Farming & Environment - Farms
Farming & Environment - Supplies
Shopping
Shopping - Gifts
Shopping - Pets and Animals
Contact Name: Colleen Long
Phone: 0428 558 909
529 Settlement Rd Outside Gippsland
How often email is checked: Every business day
Website: http://www.truleendownsalpaca.net.au

Page Statistics since
| | | |
| --- | --- | --- |
| Displays: | 2,621,792 | (Number of times business has been promoted on gippsland.com) |
| Click Throughs: | 20,001 | (Number of people who clicked on business to find out more) |
Is this what you were looking for?
Click here to find other Gippsland Businesses
at gippsland.com - the Gippsland Portal