Hi Tech Powder Coating and Sandblasting
Call the powder coating and sandblasting experts today on (03) 5662 3311 or check out their website at http://www.hitechpc.com.au

Here at Hi-Tech Powder Coating and Sandblasting, we have the expertise and facilities to both extend the life of, and beautify, a diverse range of timber and metal items. From boats, farm equipment and car parts to decorative antiques, our team of powder coating and sandblasting experts can have your prized possessions looking good as new.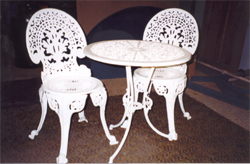 At Hi Tech Powder Coating and Sandblasting we provide an attractive and durable coating to metal items which require protection against corrosion and the elements.
†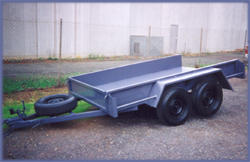 Our clients are large manufacturing industries who mass produce goods on a large scale to the general public or householder who is looking at having a favourite piece restored at a fraction of the cost of buying something new.
†

†

---


High-quality service for over 20 years

†

Owner and operator Peter Miller and our team have been providing professional powder coating and sandblasting services across the South Gippsland area since 1994. During that time, we have established a first- rate reputation for consistently turning out high-quality results at affordable prices, and delivering them on time, every time. From our conveniently located premises in Leongatha, Victoria, our locally owned and operated family business is ideally situated to serve our clients right across the South Gippsland area. Hi-tech treatments and refinishing Here at Hi-Tech Powder Coating and Sandblasting, we are the experts in pre-treatment and re-finishing of virtually anything made of metal or timber. Our hi-tech processes ensure that not just all the old paints, primers and other refinishing materials are removed, but also any corrosion along with them.

†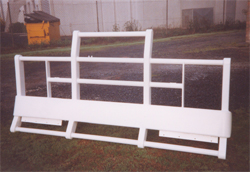 †

Our process

†

Sandblasting, also known as abrasive blasting, involves using high-pressure air to force a fine abrasive material into every crack, crevice and corner where loose material and corrosion may be hidden. After we are fully satisfied that the sandblasted item is clean and dry, it is treated ready for anti-corrosion painting or powder coating using the most up-to-date technology to achieve a finish that is both attractive and highly durable.

†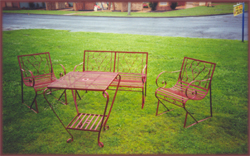 †

Wide range of applications

†

The list of items that can benefit from our services is virtually endless, and it includes everything from wooden doors to car parts. Trailers, trucks, classic vehicles, and farm machinery are all candidates for the Hi-Tech Powder Coating and Sandblasting treatment. You may be surprised at some of the things that our highly skilled team has restored over the years, so donít hesitate to contact us with your requirements!

†

Keywords: Powdercoating, Sandblasting, Protective Coatings, Paint Stripping, Anti Corrosion, Antique, Second Hand, Abrasive Blasting, Timber Paint Removal, Restoration, Zinc, Prime, Painting, Hi Temperature Coating, Domestic, Industrial

Business Directory Categories:

Home & Garden
Home & Garden - Furniture
Home & Garden - Home & Garden
Home & Garden - Outdoor & Garden
Trade Services & Supplies
Trade Services & Supplies - Painting
Trade Services & Supplies - Powder Coating
Trade Services & Supplies - Sandblasting

Contact Name: Donna
Phone: 03 5662 3311
Fax: 03 5662 3311

4 Watson Road Leongatha

How often email is checked: Every business day
Website: http://www.hitechpc.com.au








Page Statistics since 1/1/2008
| | | |
| --- | --- | --- |
| Displays: | 126,628 | (Number of times business has been promoted on gippsland.com) |
| Click Throughs: | 8,051 | (Number of people who clicked on business to find out more) |
Is this what you were looking for?
Click here to find other Gippsland Businesses
at gippsland.com - the Gippsland Portal