Gippsland Lakes Escapes
An extensive Accommodation Booking Service for a range of properties from B&B's to water front villas on the Gippsland Lakes.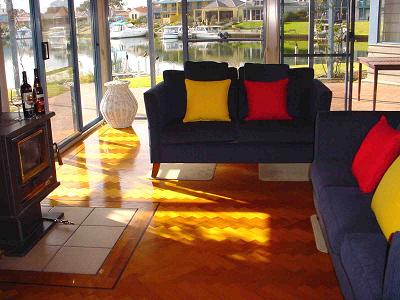 We are a web based accommodation booking service, offering all types of holiday experiences. Boating, fishing and exploring with the family, or touring with someone special and escaping from the city, based in Paynesville on the Gippsland Lakes.
Our business is well established and offers new and unique experiences. Our website has all the information that is needed to plan an escape, great properties from budget to luxury, B&B's to villas, and a range of other activities and attractions that we can arrange or book. Waterfront properties are a speciality in either Canal or Lake locations, and with all linen and special Welcome Provisions included in our tariffs we make it easier for people to get away and relax.
We invite people to come and stay with us in our beautiful lakeside village and explore all that we have to offer, and we will create the perfect escape. We also Hire Push Bikes for those who wish to take advantage of the many bike and walking tracks around east Gippsland.
Our website is our main marketing and promotional tool.
Keywords: Accommodation, Holiday, Gippsland Lakes, The Lakes, Bed And Breakfast, B&b, Waterfront, Fishing, Boating, Holiday Rentals, Lakes, Bike Hire, Sailing, Paynesville, Raymond Island, Lakes Entrance

Business Directory Categories:
Travel & Tourism - Bookings
Weddings - Bed & Breakfast
Contact Name: Jenny & Brian Easton
Phone: (03) 5156 0432
Fax: (03) 5156 0436
87 The Esplanade Paynesville
How often email is checked: Every business day
Website: http://www.gippslandlakesescapes.com.au

Page Statistics since 1/1/2008
| | | |
| --- | --- | --- |
| Displays: | 120,797 | (Number of times business has been promoted on gippsland.com) |
| Click Throughs: | 6,171 | (Number of people who clicked on business to find out more) |
Is this what you were looking for?
Click here to find other Gippsland Businesses
at gippsland.com - the Gippsland Portal