Warragul RV Centre
Warragul RV Centre offers cavaran, campervan and RV sales, repairs and spare parts for caravanning and camping holiday makers.
Used caravans, pop tops, campers and motorhomes for sale
We have a wide range of used caravans, pop tops, campers and motorhomes for sale. All vans are quality inspected at our on-site service department for roadworthiness and proper operation of all equipment and accessories.
Caravan, pop top, camper and motorhome repair, service, maintenance and modifications
We do repairs, insurance repairs, service, maintenance, and modifications to your caravan, pop top, camper or motorhome. We strive to provide our customers with the best advice and recommendations for service and repairs related to their vehicles, yet we also understand there are varying budgets for different people.
We respect the decisions made by our customers and offer guaranteed workmanship in accordance with those decisions. In all instances we endeavour to cater to your requests; however we reserve the right to refuse to perform repairs or modifications to your vehicle if we believe they are or will be detrimental to the safe operation of such vehicle.
Please check out our website (link below) and go to our Gallery section for examples of repairs and modifications of our clients vehicles. If you believe we can be of assistance to you, please contact us.
About Warragul RV Centre
Known formerly as Caravan Wholesalers, Laurie & Karen purchased the business in 1993 and decided it needed a fresh start with a new identity, thus Warragul RV Centre was born. Battling through pre-conceived attitudes related to the previous business, they believe in providing past, current and future purchasers of Caravans and Campers with honest, no nonsense advice and customer service.
Many changes including amendments to Towing Laws and the introduction of 12Volt systems in Caravans have taken place within the caravan industry since 1993 and Warragul RV Centre has kept pace with these changes.
While Karen supervises the front end operation of the business, being responsible for telephone and spare parts enquiries and office administration, Laurie with the assistance of Brett Watts (both qualified motor mechanics) run the service and repair department, offering clients first class professional service and advice.
We look forward to meeting you.


Karen and Laurie Milner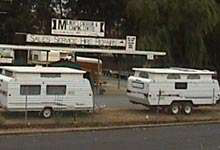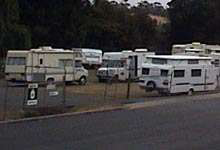 Check out our wide range of caravans, camper vans and RVs at Warragul RV Centre. We sell, repair and supply parts for caravans, camper vans and RVs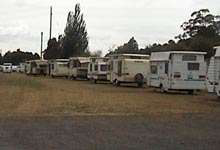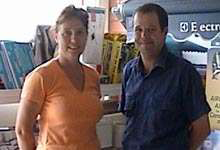 Our friendly staff at Warragul RV Centre are here to help
Keywords: Caravan, Caravan Repairs, Sell Caravans, Caravan Spare Parts, Camper Van, Camper Van Repairs, Sell Camper Van, Camper Spare Parts, Rv, Rv Repairs, Sell Rvs, Rv Spare Parts

Business Directory Categories:
Automotive
Automotive - Repairs
Automotive - Trailers & Caravans
Travel & Tourism
Contact Name: Karen Milner
Phone: 03 5623 4104
Fax: 03 5622 3037
14 Endeavour Street Warragul
How often email is checked: Every business day
Website: http://www.warragulrvcentre.com.au/

Page Statistics since 1/1/2008
| | | |
| --- | --- | --- |
| Displays: | 171,724 | (Number of times business has been promoted on gippsland.com) |
| Click Throughs: | 17,559 | (Number of people who clicked on business to find out more) |
Is this what you were looking for?
Click here to find other Gippsland Businesses
at gippsland.com - the Gippsland Portal