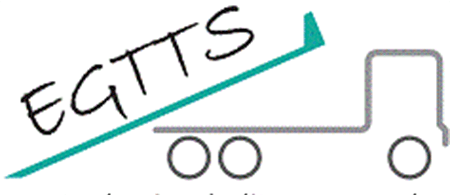 East Gippsland Tilt Tray Service
We provide 24/7 service for tilt trays and float, transporting anything, anywhere, anytime. Container sale or hire.
Need to hire a tilt tray truck and float
We are a locally owned tilt tray truck and float operation located in Lakes Entrance. The business has been in continuous operation since 2003. We currently operate:
2 x Tilt tray trucks
1 x All Terrain Telehandler/Forklift
The All Terrain Telehandler/Forklift has a 3 ton lift capacity available for loading and unloading where required. This vehicle can also be used to shift 20ft containers into position where the tilt tray truck may not be able to reach.
Click here to see photos of how tilt tray trucks in action
Featured services
Our services include but are not limited to:
Roadside assistance and breakdown recovery
Vehicle recovery and 4WD recovery
Transport of most forms of freight up to 14 ton
Transport of over dimension loads (with prior notice)
We also offer secure storage facilities, sell and hire of waterproof 20 ft containers.
24 hour 7 days a week
We provide 24 hour 7 days a week service to anywhere in Australia with experienced staff and full insurance cover. Some of our clients include VicRoads, DELWP, Water Board, Coates Hire, National Hire, Allianz Insurance, RACV, NRMA.
Photos of our tilt tray trucks in action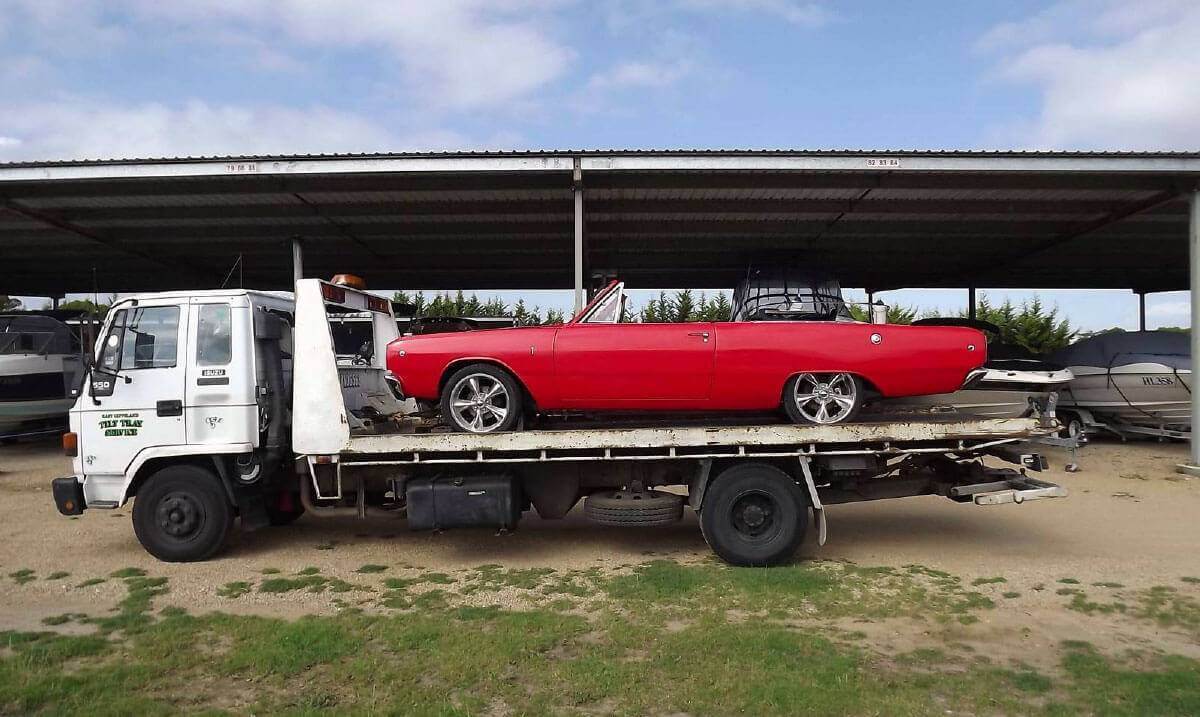 Hire a tilt tray truck to transport a car with East Gippsland Tilt Tray Service from Lakes Entrance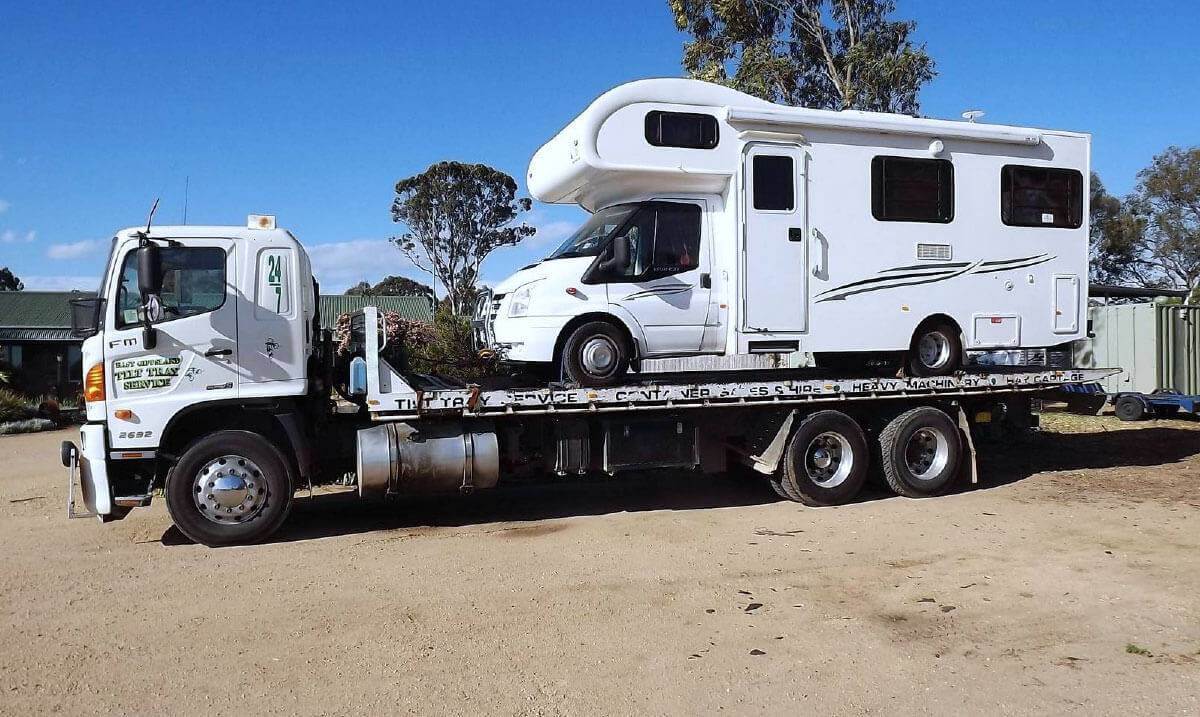 Hire a tilt tray truck to transport a mobile home with East Gippsland Tilt Tray Service from Lakes Entrance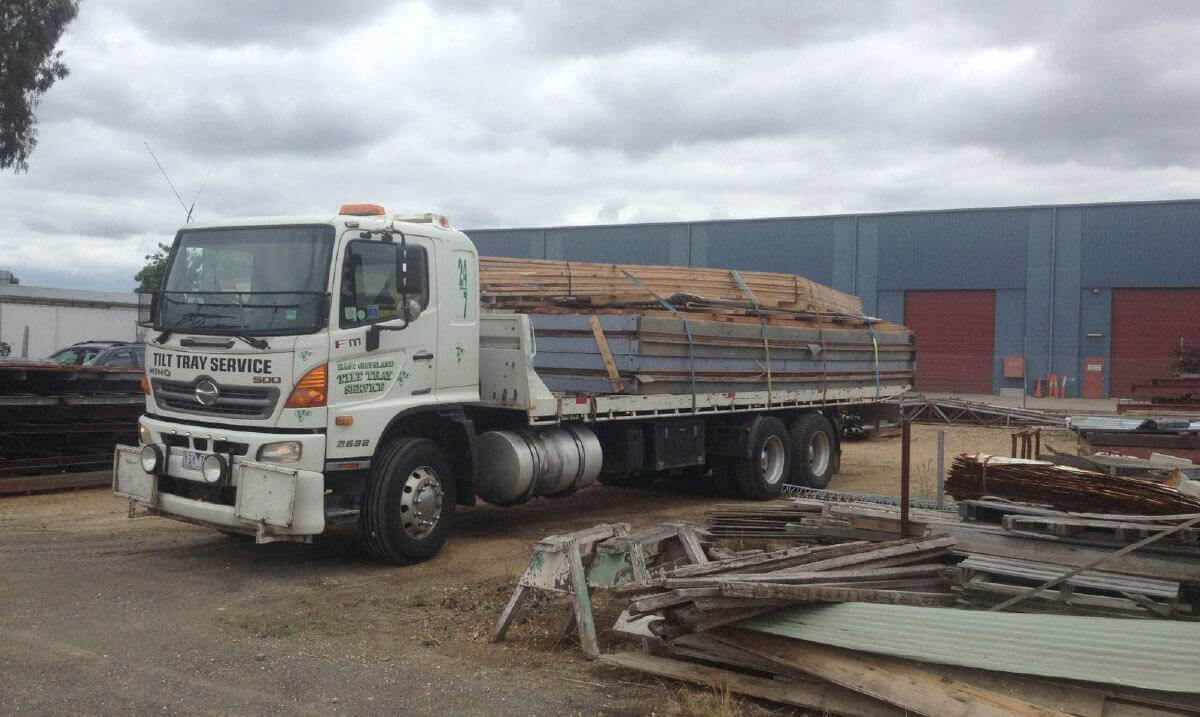 Hire a tilt tray truck to transport oversized timber beams with East Gippsland Tilt Tray Service from Lakes Entrance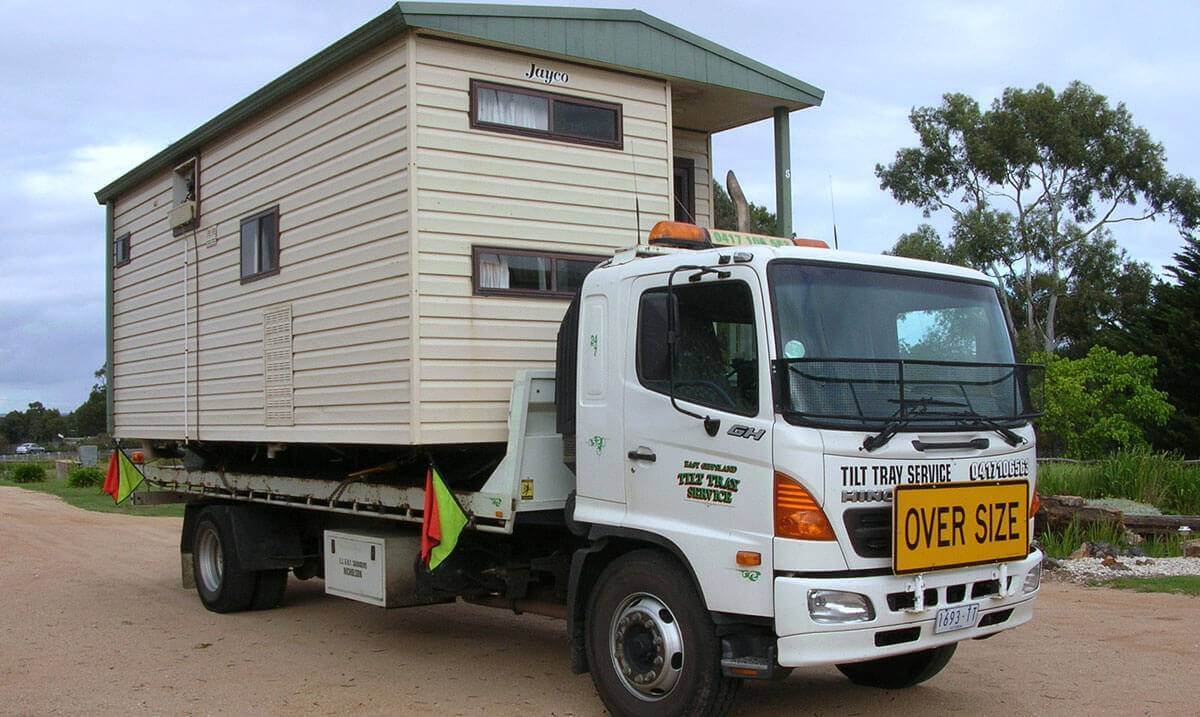 Hire a tilt tray truck to transport a portable home with East Gippsland Tilt Tray Service from Lakes Entrance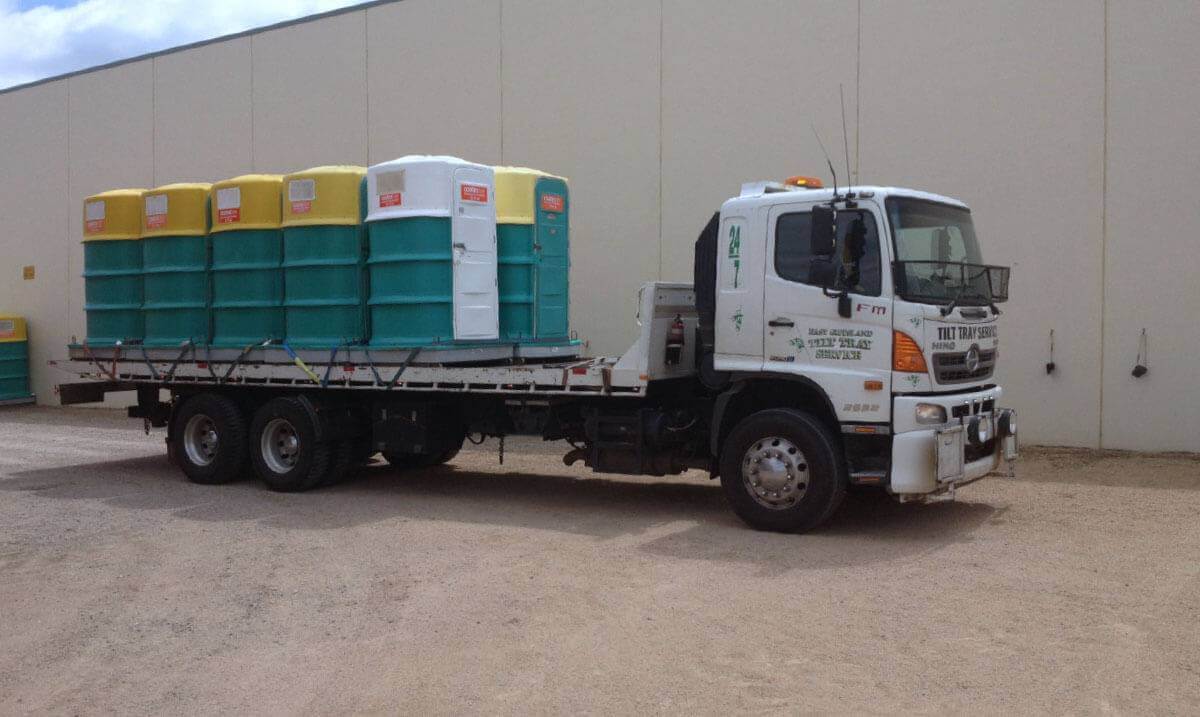 Hire a tilt tray truck to transport a portable toilets with East Gippsland Tilt Tray Service from Lakes Entrance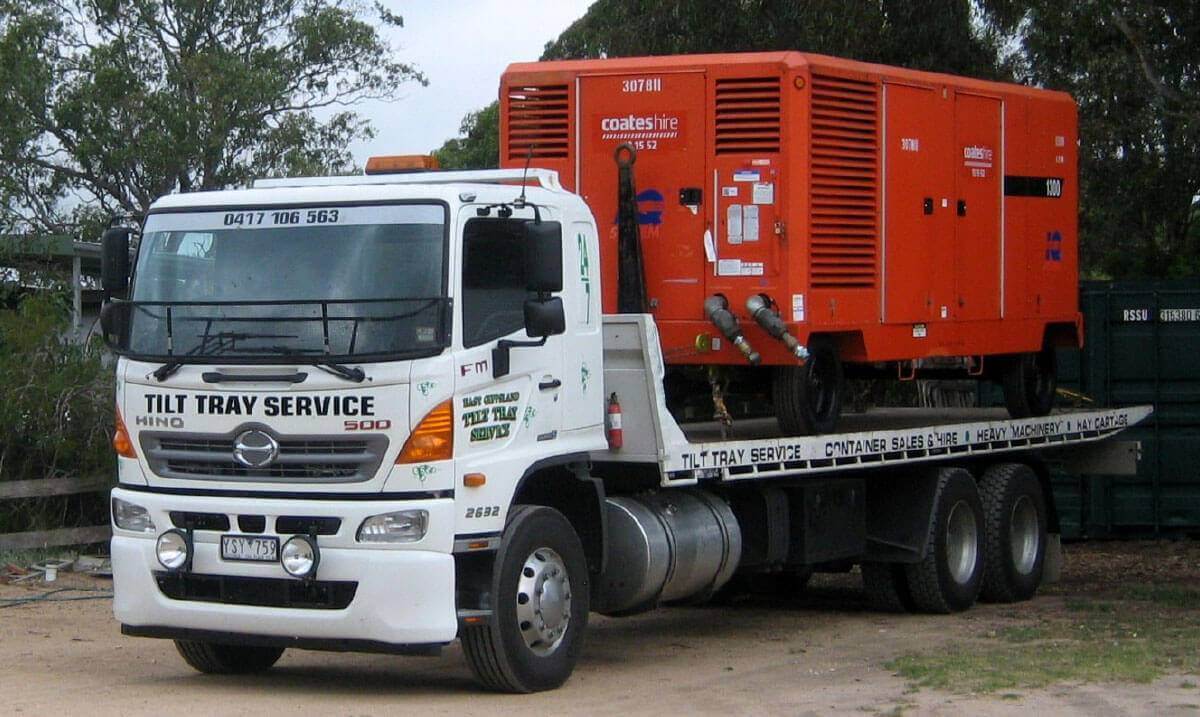 Hire a tilt tray truck to transport an oversized electrical power generator with East Gippsland Tilt Tray Service from Lakes Entrance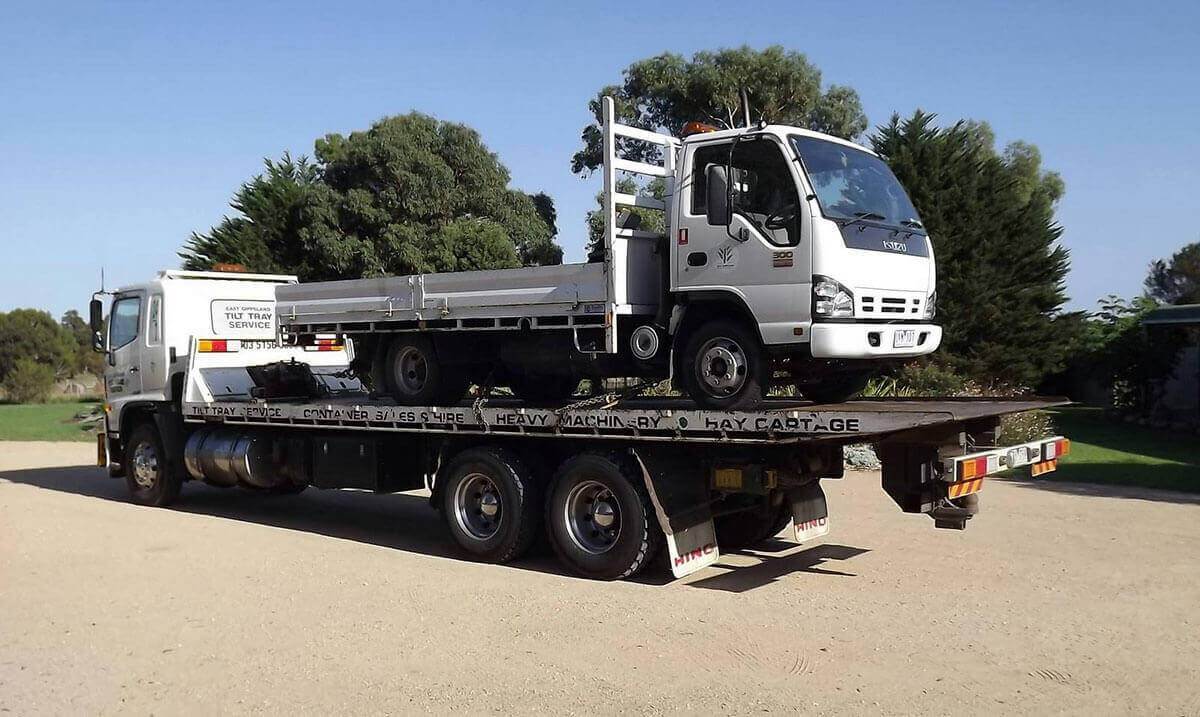 Hire a tilt tray truck to transport an oversized small truck with East Gippsland Tilt Tray Service from Lakes Entrance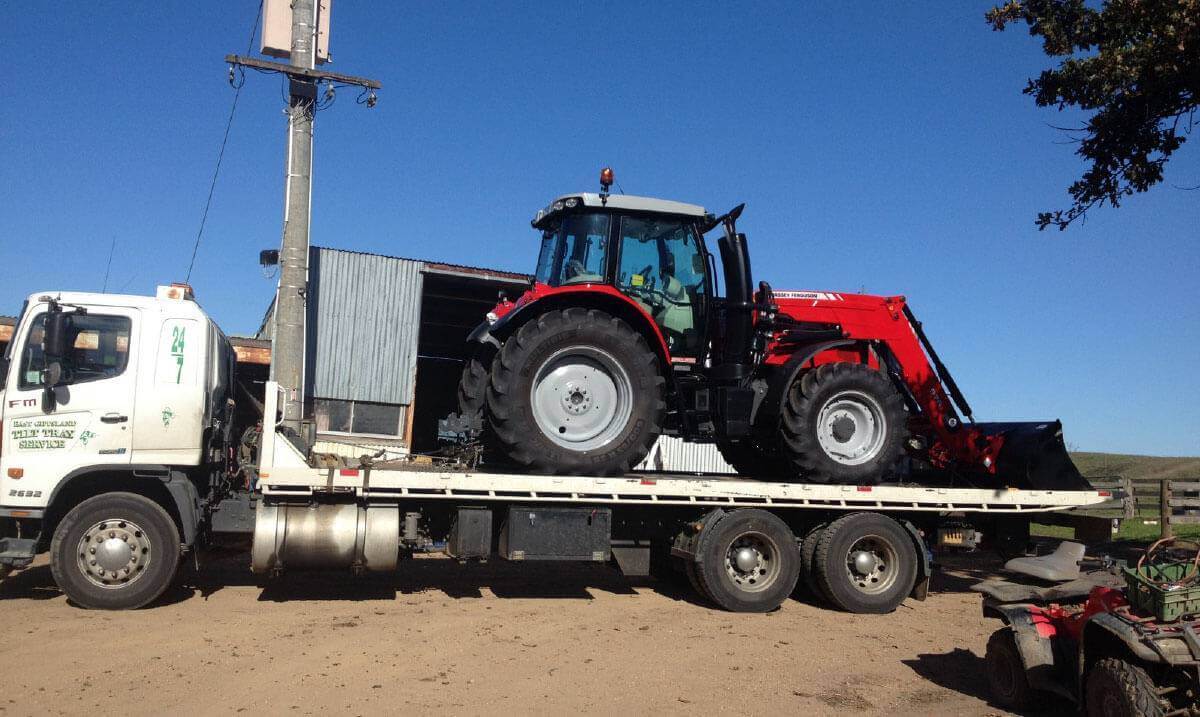 Hire a tilt tray truck to transport a tractor with East Gippsland Tilt Tray Service from Lakes Entrance
Click here to go back to top of page
Keywords: Transport, Tilt Tray Hire, Towing, Container Hire, 24/7 Jump Start, Car Storage, Breakdown Service, Container Sales, Float Hire, Vehicle Storage, Hay Cartage, Caravan Towing, Towing Of Mobile Homes, Slide Tilt Load Go

Business Directory Categories:
Automotive
Automotive - Towing
Transport & Freight
Transport & Freight - Hire & Leasing
Contact Name: Ken Jakobi and Cinzia Ramella
Phone: 0417 106 563
Fax: (03) 51552464
Mobile: 0417 106 563
252 Colquhoun Road Lakes Entrance
How often email is checked: Every business day
Website: http://www.egtilttrays.com.au

Page Statistics since 1/1/2008
| | | |
| --- | --- | --- |
| Displays: | 3,274,195 | (Number of times business has been promoted on gippsland.com) |
| Click Throughs: | 19,466 | (Number of people who clicked on business to find out more) |
Is this what you were looking for?
Click here to find other Gippsland Businesses
at gippsland.com - the Gippsland Portal