Craig Young's Butchery
Craig Young's Butchery - local butcher offering bulk meat order specials
Here at Craig Young's Butchery we are a whole sale and retail butcher that specialises in:
Bulk orders and bulk meat specials
Four quarter beef, cut packed & frozen
Sides of Beef
Don and Castle small goods
Gourmet meat & sausages available
Gluten free sausages
Sun dried tomato,onion and basil gluten free sausages - Very popular!
We make our own Italian sausages - pork
Organic Sides of Beef
We also have fresh fish every Friday
Local butcher understands special dietary requirements
Craig Young's Butchery is a long serving local business. For over 30 years, Craig and his family have been bringing quality meat from the paddock to the plate of local customers.
For those with special dietary requirements, preservative and gluten free sausages and hamburgers are available and Craig also stocks a range of local cheeses, honey, chutneys and sauces as well as local free range eggs.
Bulk meat orders and custom butcher service
We offer great bulk meat specials and bulk orders.
Craig Young Butchery is able to provide a custom butcher service to stockowners - cut and packaged to your requirements.
Enquire about Craig's Spit Roast catering service for your next function!
About Craig Young's Butchery
Craig and his father Graham, are very particular about the choice of stock preferring grass fed heifers and steers at around 2 years of age. The stock are purchased at market and then rested on the family property on the Tarwin River. They also purchase locally lamb and pork, providing high quality meat to their loyal customers.
We area licensed premises under the Victoria Meat Authorities (VMA) with licensed retail butcher shop - LN T00034 and follow the "Q Award Butcher NMA Code of Practise." All of our bulk orders are SNAP frozen and all bodies marked with identification.
Check out our pictures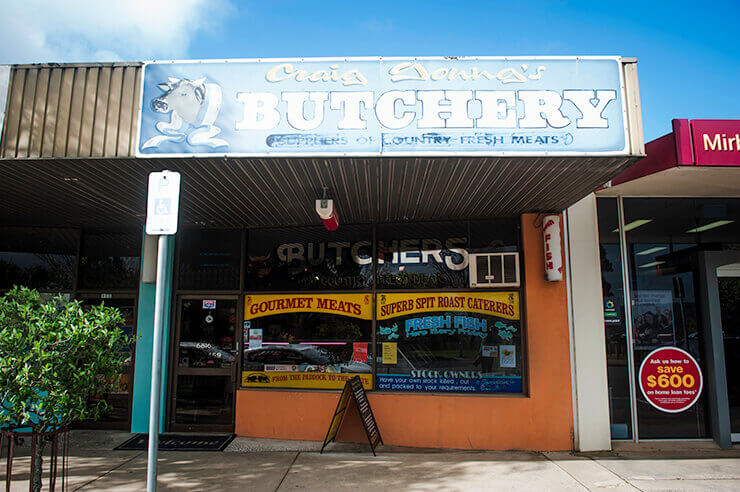 Shop front of the renowned local butcher - Craig Young's Butchery in Mirboo North. Walk through the doors of Craig's shop in the main street of town and you will be greeted with old-fashioned customer service. Craig and his staff are very experienced in butchering and providing quality meat – second to none!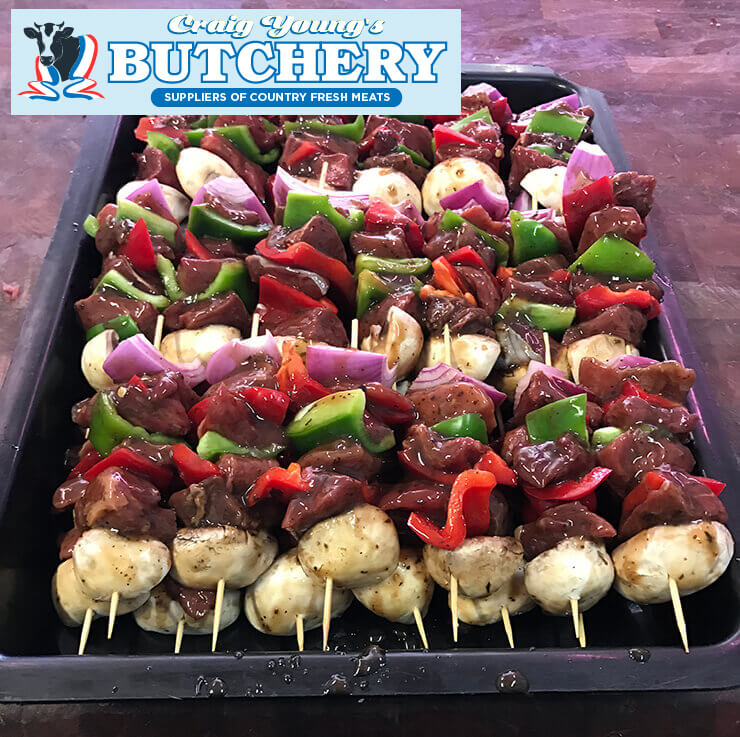 Looking for great BBQ deals like beef kabas then goto Craig Young's Butchery in Mirboo North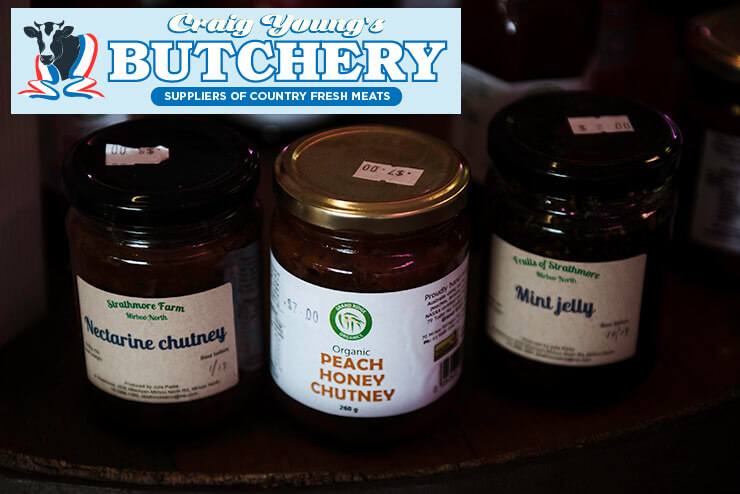 Check out our great chutneys at Craig Young's Butchery in Mirboo North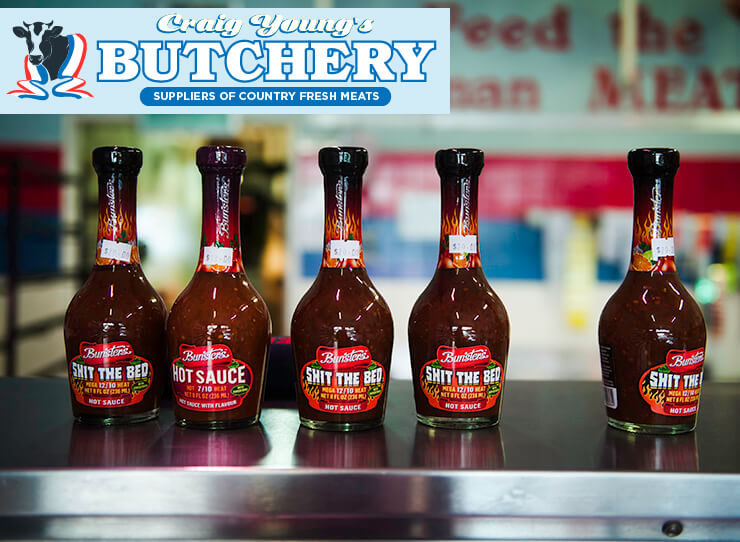 Tasty HOT sauces at Craig Young's Butchery in Mirboo North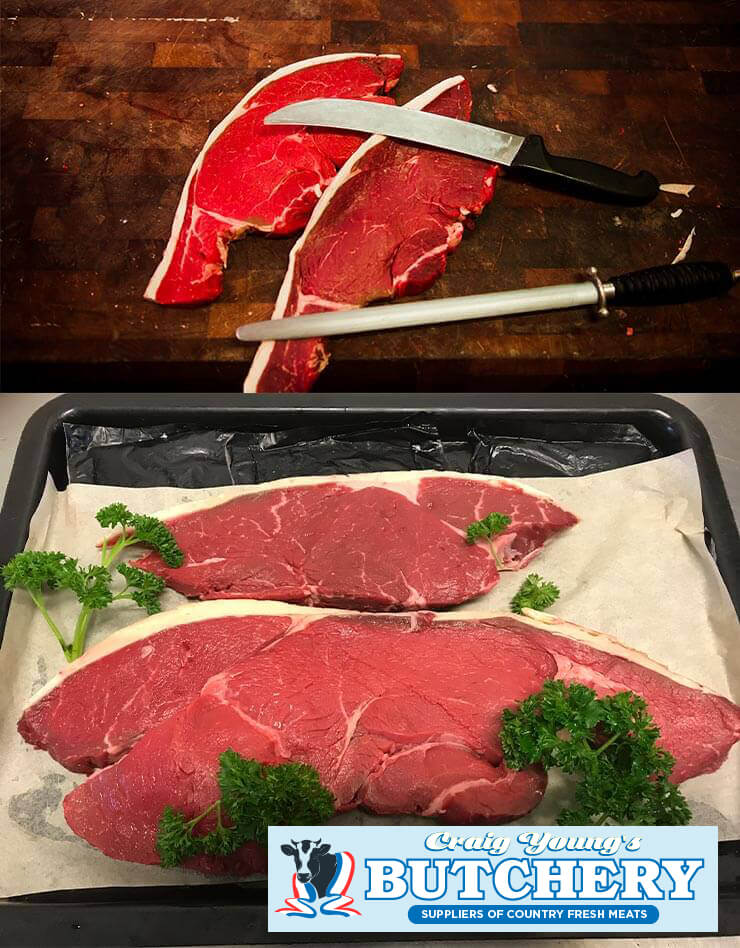 Thick and tender Rump steaks at Craig Young's Butchery in Mirboo North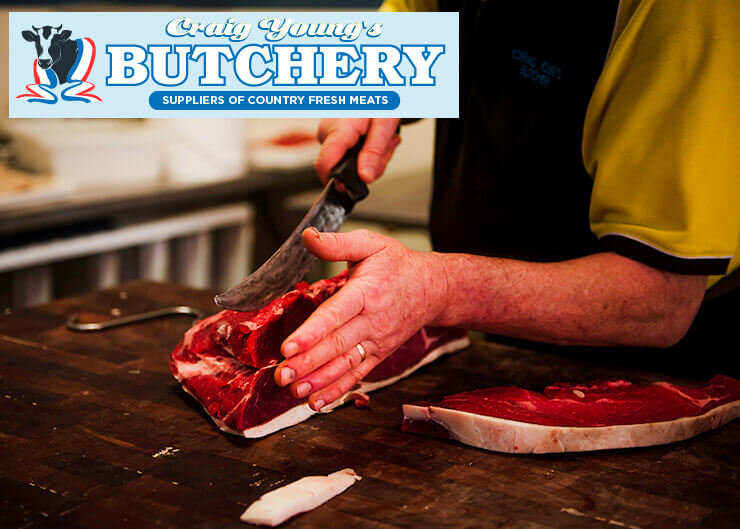 Great cuts of meat and value for money at Craig Young's Butchery in Mirboo North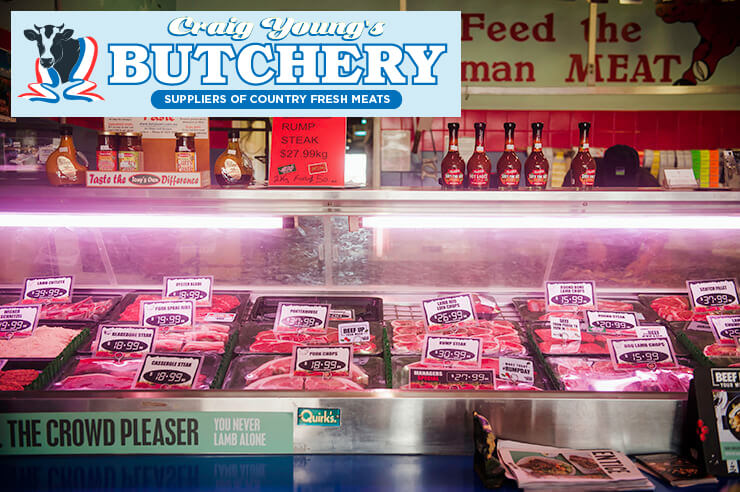 Inside Craig Young's Butchery in Mirboo North shop - renowned local butcher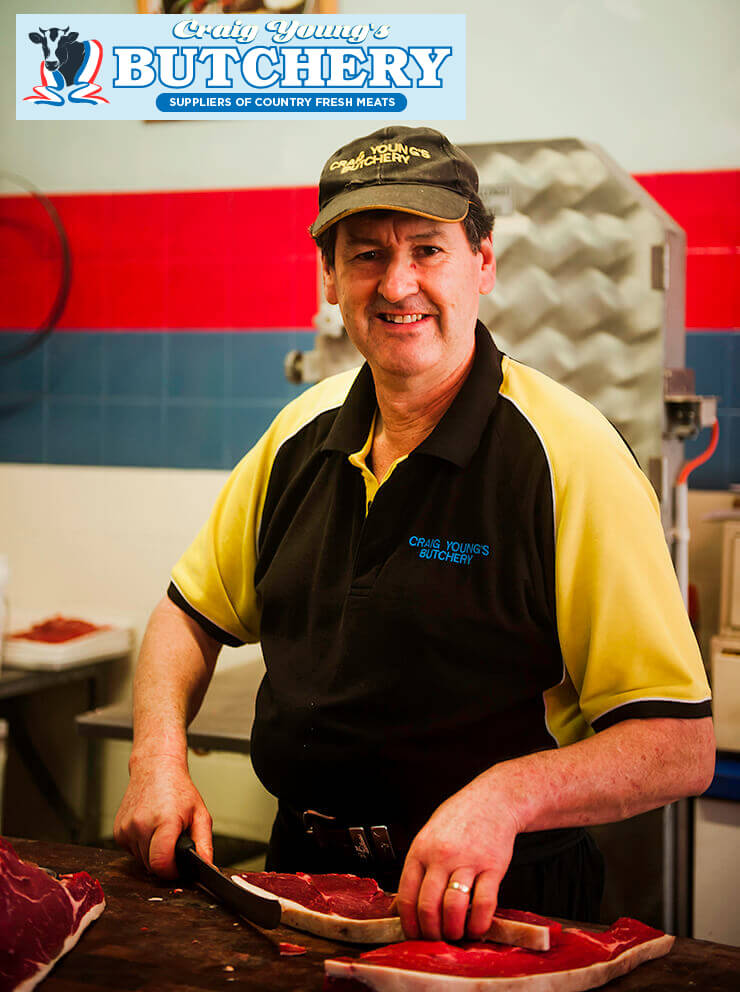 Bulk meat order specials from Craig Young - renowned local butcher in Mirboo North. Craig doesn't mind us sharing his secret to producing excellent quality – he ages the meat on the bone!
Keywords: Butcher, Bulk Meats, Gourmet, Chicken, Lamb, Pork, Beef, Fish, Fresh, Don Small Goods, Castle Small Goods, Organic Meats

Business Directory Categories:
Food & Wine - Butchers
Contact Name: Craig Young
Phone: 03 5668 1632
90 A Ridgway Mirboo North
How often email is checked: Every business day

Page Statistics since 1/1/2008
| | | |
| --- | --- | --- |
| Displays: | 154,683 | (Number of times business has been promoted on gippsland.com) |
| Click Throughs: | 16,050 | (Number of people who clicked on business to find out more) |
Is this what you were looking for?
Click here to find other Gippsland Businesses
at gippsland.com - the Gippsland Portal